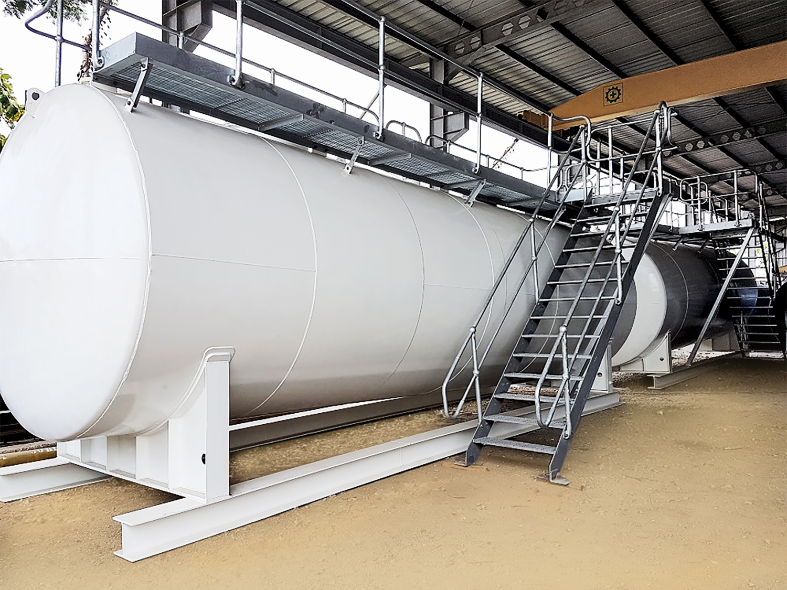 The double wall self-bunded tank is manufactured to the highest quality of aviation fuel storage design and process for filling, storage and use. The design, fabrication and surface treatments are conducted meticulously to suit the market and legal compliance. The tanks meet the highest international standards and are sold throughout the region.
All tanks come with standard tank fittings and accessories, such as floating suction and tank grade and sump. Optional accessories are available upon request.
Capacities range from 1,000 litres to 150,000 litres and can be sold as single, double or in a tank farm cluster, pipe individually or collectively.
Available in Stainless Steel and internally coated Carbon Steel.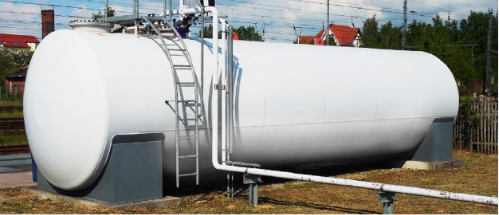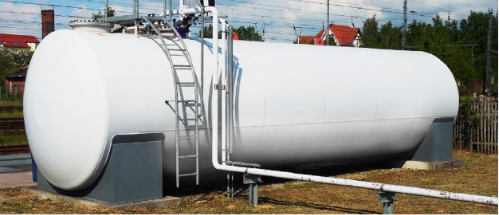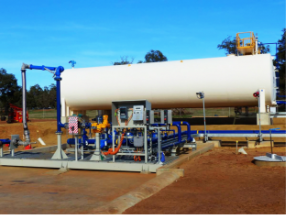 A BROAD RANGE OF USES, WHICH INCLUDE:
Aviation Jet A1 Fuel

AVGAS Fuel
STRENGTH AND DURABILITY YOU CAN DEPEND ON:
Dished and flanged for improved strength

Protective coatings to customer specifications or code requirements
STANDARD OF CONSISTENT QUALITY
Manufactured to meet or exceed industry and statutory requirements:
AS 1692, AS 1940, AS 3789, UL 142