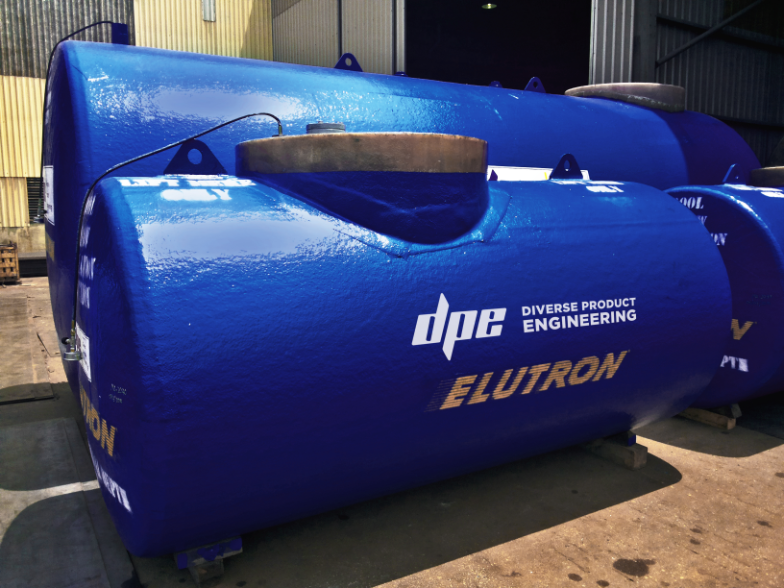 The DPE double wall jacketed underground tank comprises of an integral steel primary inner tank enclosed within a full fiberglass reinforced plastic secondary or outer tank delivering endorsed features of an extended warranty period against external and internal corrosion and monitoring capability.
Capacities range from 1,000 litres to 150,000 litres.
Over 35,000 Plasteel tanks have been installed since 1971 without a single corrosion failure.
DPE is a UL listed manufacturer of the Plasteel double wall underground storage tank and the first UL listed secondary containment storage tank manufacturer in Asia Pacific.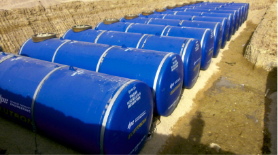 A BROAD RANGE OF USES, WHICH INCLUDE:
Suitable for all motor   fuels, heating oil, ethanol, methanol, alcohol &  alcohol blends

Multiple compartments for cost efficient product storage

Fittings available for pressure or suction system requirements

The FRP secondary containment jacket exceeds all EPA & UL requirements for vacuum monitoring tightness testing
STRENGTH AND DURABILITY YOU CAN DEPEND ON:
Dished and flanged for improved strength

Protective coatings to customer specifications or code requirements
STANDARD OF CONSISTENT QUALITY
Manufactured to meet or exceed industry and statutory requirements:AS 1692, AS 1940, UL 58, UL 1746, AIP CP4, NFPA 30